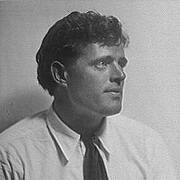 Partage des connaissances
Nom canonique

Nom légal

Autre(s) nom(s)

Date de naissance

Date de décès

Lieu de sépulture

Sexe

Nationalité

Pays (pour la carte)

Lieu de naissance

Lieu du décès

Cause du décès

Lieux de résidence

Oakland, California, USA
Klondike, Yukon, Canada
Piedmont, California, USA
Erie County Penitentiary, Buffalo, New York, USA
Dawson City, Yukon, Canada

Études

Professions

novelist
short-story writer
journalist
essayist
playwright
poet (

tout afficher

18)
political commentator
rancher
hobo
sailor
patrol agent of San Francisco shore police
fisherman
jute millworker
coal shoveler
laundry worker
gold prospector
oyster pirate
salmon canner

Relations

London, Charmian (echtg.)
London, Joan (dochter)
Sterling, George (vriend)
Strunsky, Anna (vriend)
Noel, Joseph (vriend)
Chaney, William Henry (vader)

Organisations

Intercollegiate Socialist Society
Socialist Labor Party
Socialist Party of America
Bohemian Club
California Fish Patrol
Hearst Newspapers

Prix et distinctions

Jack London State Historic Park
Mount London, British Columbia, Canada
Jack London Square, Oakland, California, USA
Great Americans series postage stamp

Agent

Courte biographie

John Griffith London (born John Griffith Chaney; January 12, 1876 – November 22, 1916) was an American novelist, journalist, and social activist. A pioneer in the world of commercial magazine fiction, he was one of the first writers to become a worldwide celebrity and earn a large fortune from writing. He was also an innovator in the genre that would later become known as science fiction.

His most famous works include The Call of the Wild and White Fang, both set in the Klondike Gold Rush, as well as the short stories "To Build a Fire", "An Odyssey of the North", and "Love of Life". He also wrote about the South Pacific in stories such as "The Pearls of Parlay", and "The Heathen".

London was part of the radical literary group "The Crowd" in San Francisco and a passionate advocate of unionization, workers' rights, socialism, and eugenics. He wrote several works dealing with these topics, such as his dystopian novel The Iron Heel, his non-fiction exposé The People of the Abyss, War of the Classes, and Before Adam.

Notice de désambigüisation

Robert L. Fish finished London's uncompleted novel The Assassination Bureau, Ltd. and is sometimes credited as the author of that work.
Statistiques
Œuvres

1,677

Aussi par

170

Membres

66,778

Popularité

#203

Évaluation

3.9
Critiques

991

ISBN

7,656

Langues

38

Favoris

155