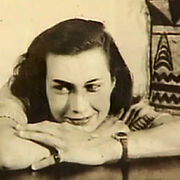 Patricia Highsmith
(1921–1995)
Partage des connaissances
Nom légal

Autre(s) nom(s)

Date de naissance

Date de décès

Lieu de sépulture

Sexe

Nationalité

Lieu de naissance

Lieu du décès

Cause du décès

Lieux de résidence

New York, New York, USA
Mexico
Positano, Italy
New Hope, Pennsylvania, USA
Aldeburgh, Suffolk, England, UK
Rome, Italy (

tout afficher

13)
Earl Soham, Suffolk, England, UK
Hammamet, Tunisia
Fontainebleau, France
Moncourt, Lorraine, France
Aurigeno, Switzerland
Montmachoux, France
Tegna, Switzerland

Études

Professions

Relations

Prix et distinctions

Chevalier de Ordre des Arts et des Lettres (1990)
O. Henry Award (1946)
Grand Prix de Littérature Policière (1957)
Silver Dagger Award (1964)
Prix de l'Humour noir Xavier Forneret (1975)

Courte biographie

Patricia Highsmith was born Mary Patricia Plangman in Fort Worth, Texas, and moved with her mother and stepfather to New York City as as small child. She was a voracious reader, and among her early favorites were Sherlock Holmes stories. She also developed an interest in abnormal psychology and read the case studies featured in The Human Mind by Dr. Karl Menninger. She began writing stories as a teenager. She graduated from Barnard College in 1942, and contributed short stories to magazines such as Harper's Bazaar. Her remarkable debut novel, Strangers on a Train, was published in 1950; Alfred Hitchcock adapted the book into a now-classic film the following year.

Her next work, The Price of Salt (1952), published under the pen name Claire Morgan, was a major success. It was republished under her own name in 1990 as Carol. The Talented Mr. Ripley (1955) launched her most enduring character, Tom Ripley, a charming psychopath. He also was the protagonist of four more novels, including her last book, Ripley Under Water (1991). Highsmith is famous for exploring the dark and morally ambiguous aspects of life in these and other works, including The Blunderer (1954), Deep Water (1957), This Sweet Sickness (1960), The Cry of the Owl (1962), The Tremor of Forgery (1969), and Edith's Diary (1977). In the early 1960s, she moved to Europe, where she led an isolated life. In her career, she published 8 collections of short stories and 22 novels, and is usually classified as one of the great crime writers of all time.
Statistiques
Œuvres

301

Aussi par

87

Membres

27,578

Popularité

#740

Évaluation

3.8
Critiques

731

ISBN

1,580

Langues

27

Favoris

111

À propos

2

Liens rapides

917