Atheism and humanism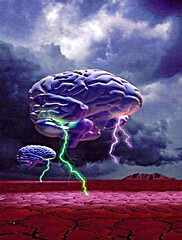 Ce groupe est officiellement « en sommeil ». Ça arrive.
Si vous voulez réactiver ce groupe ou créer un nouveau groupe sur le même sujet, allez voir cette page.
A place to discuss ractional views of society and the universe free of the fractitious interventions of any deities.
Sujet

Sujet

Messages

Dernier message

life, death ,life after the death!

3 non-lus

/ 3

s.abolfazl

,

Octobre

2014
religion

37 non-lus

/ 37

southernbooklady

,

Mai

2014
Coelho!

1 non-lu

/ 1

Larry_Heliotrope

,

Octobre

2011
Thomas Jefferson Translated Volney's Ruins of Empires

2 non-lus

/ 2

quicksiva

,

Avril

2010
Big questions

11 non-lus

/ 11

beelzebubba

,

Octobre

2009
New Group: Atheist Fiction

1 non-lu

/ 1

bookchronicle

,

Octobre

2008
Halleluya! (oops)

2 non-lus

/ 2

jseger9000

,

Janvier

2008
Books in common

7 non-lus

/ 7

Amtep

,

Août

2007
Are you familiar with the AEU?

8 non-lus

/ 8

WholeHouseLibrary

,

Décembre

2006
This is a feature balloon