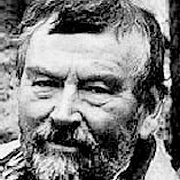 Partage des connaissances
Nom canonique

Nom légal

Date de naissance

Date de décès

Sexe

Nationalité

Pays (pour la carte)

Lieu de naissance

Lieu du décès

Lieux de résidence

Études

Professions

Prix et distinctions

Courte biographie

John Fowles, geboren in 1926, studeerde aan de universiteit van Oxford, waar hij later Frans doceerde. Op zesendertigjarige leeftijd werd hij plotseling beroemd door het succes van zijn eerste roman The Collector (1963). Zijn faam werd nog bevestigd door de verfilming van dit eerste boek en door de twee lijvige romans die volgden: The Magus (De magiër, 1966) en The French Lietenant's Woman (Het liefje van de Franse luitenant, 1969). Vooral dit laatste boek bezorgde Fowles in de Verenigde Staten een ongekend grote populariteit. In 1974 verscheen Fowles' tot nu toe laatste boek, de novellenbundel The Ebony Tower (De ebbehouten toren). Fowles woont tegenwoordig in de Zuid-engelse badplaats Lyme Regis, waar zich ook een groot gedeelte van Het liefje van de Franse luitenant afspeelt (flaptekst).
Statistiques
Œuvres

42

Aussi par

21

Membres

23,500

Popularité

#894

Évaluation

3.8
Critiques

410

ISBN

531

Langues

29

Favoris

107

Liens rapides

901